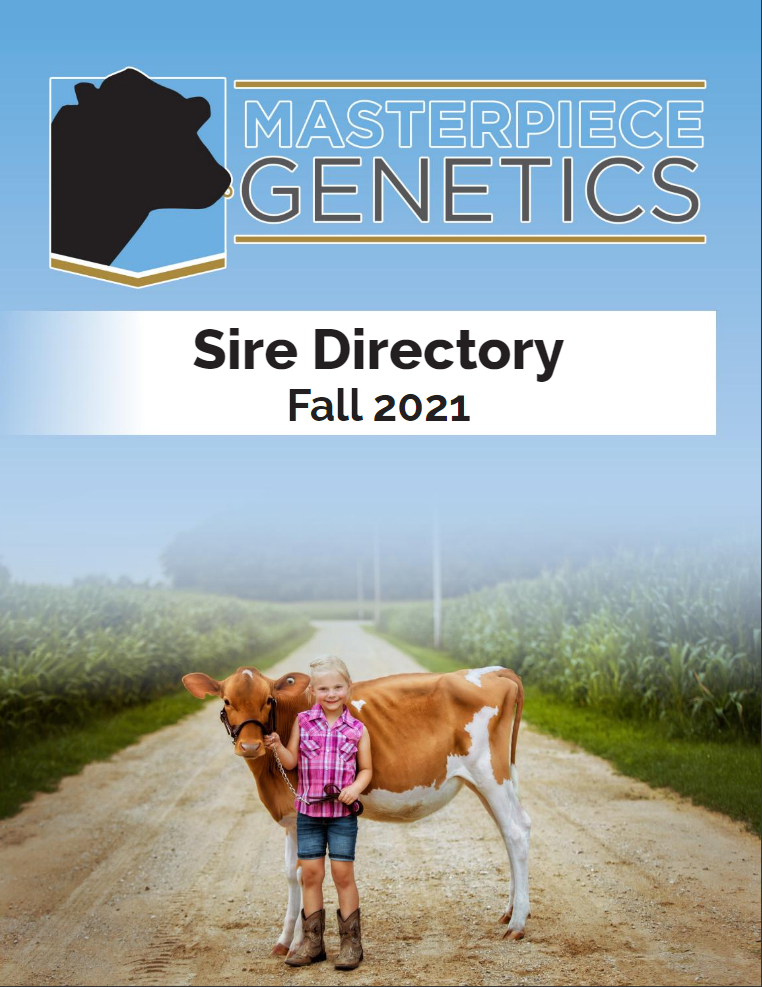 We are excited to announce that Triple-Hil Sires is the official semen distribution network for Masterpiece Genetics. Thanks to Ed Crossland for this opportunity to market these quality Guernsey genetics! Starting now, MASTERPIECE bulls will be available through Triple-Hil dealers across the country. The breeding philosophy at the core of Masterpiece Genetics is that cattle breed to the average of their inheritance and that stacking a pedigree full of the great ones is the best method for improving the breed. We feel this lineup closely mirrors what we are striving for at Triple-Hil Sires.
MASTERPIECE GENETICS…blending beauty and performance!
Click the link below to view this high-quality lineup of Guernsey sires. Deep pedigrees, longevity, high components, show potential, A2A2…it's all here. If you would like a paper copy mailed to you give us a call or send us a message.
Fall 2021 Masterpiece Genetics Guernsey Sire Directory
Visit the Masterpiece Genetics Facebook page to get the latest updates and news! Masterpiece Genetics Facebook